Taekwon-Do History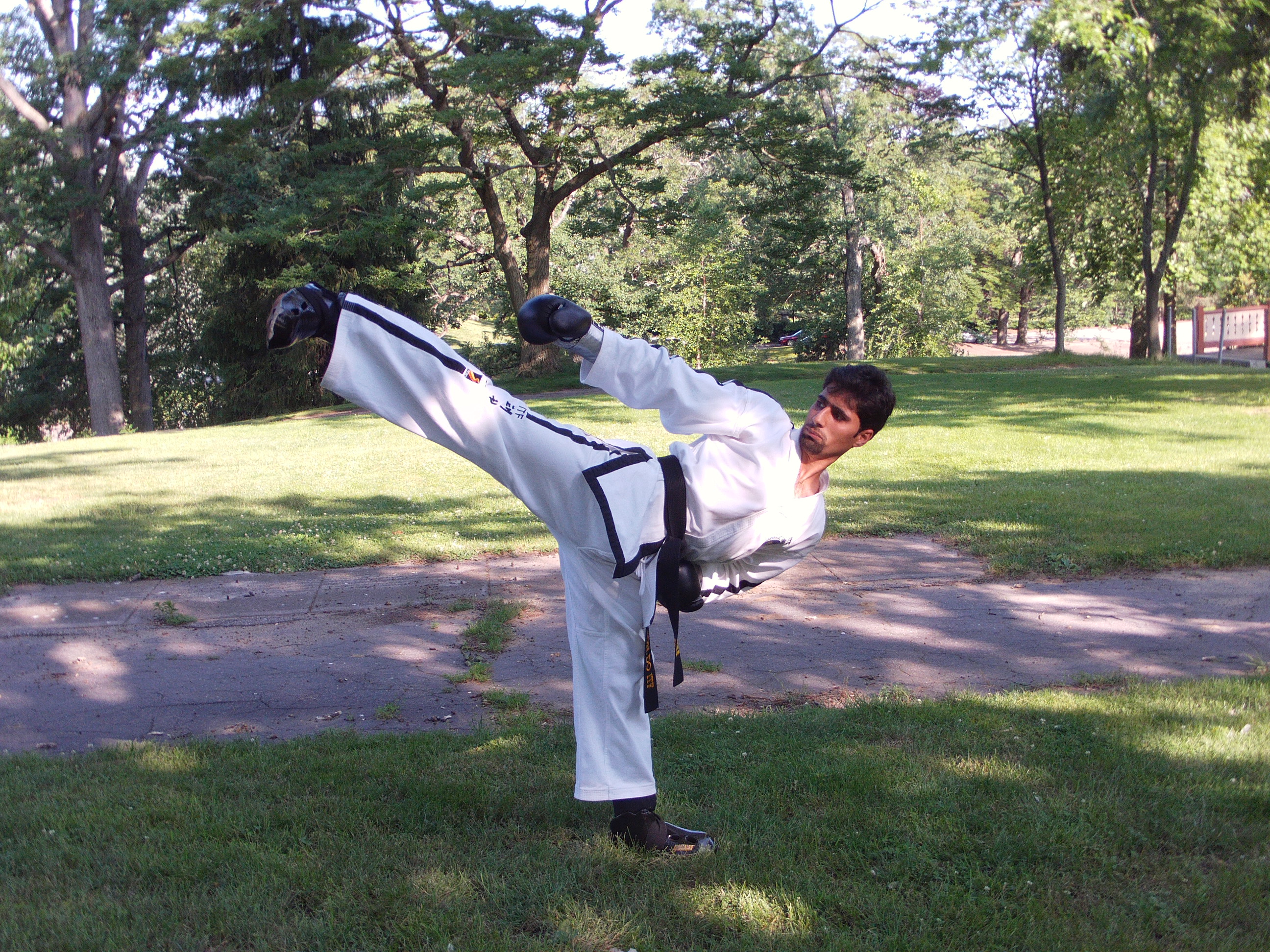 Although the origins of the martial arts are shrouded in mystery, we consider it an undeniable fact that from time immemorial there have been physical condtions involving the use of the hands and feet for purpose of self-protection. If we ere to define these physical actions as "Taekwon- Do", any country might claim credit for inventing Taekwon-Do. There is, however, scant esemblance between Taekwon-Do, as it is practiced today, and the crude forms of unarmed combat developed in the past.
Modern Taekwon-Do differs greatly from other martial arts. In fact, no other artial art is so advanced with regard to the sophistication and effectiveness of its technique or the over-all physical fitness it imparts to its practitioners. Technically, 1955 signaled the beginning of Taekwon-Do as a formally recognized art in Korea. During that year, a special board was formed which included leading master instructors, historians, and prominent leaders of society. A number of names for the new martial art were submitted. On the 11th of April, the board summoned by Gen. Choi Hong Hi, decided on the name of Taekwon-Do which had been submitted by him. This single unified name of Taekwon-Do replaced the different and confusing terms; Dang Soo, Gong Soo, Taek Kyon, Kwon Bup, etc.
In 1959, Taekwon-Do spread beyond its national boundaries. The father of Taekwon-Do and nineteen of his top black belt holders toured the Far East. The tour was a major success, astounding all spectators with the excellence of the Taekwon-Do techniques. Many of these black belt holders such as Nam Tae Hi, President of the Asia Taekwon-Do Federation;
Colonel Ko Jae Chun, the 5th Chief of Taekwon-Do instructors in Vietnam;
Colonel Baek Joon Gi, the 2nd Chief instructor in Vietnam; Brigadier
Gen. Woo Jong Lim; Mr. Han Cha Kyo, the Head Instructor in Singapore
and Mr. Cha Soo Young, presently an international instructor in Washington
D.C. eventually went on to spread the art to the world.
In this year, Choi was elevated to two illustrious posts; President of his newly formed Korea Taekwon-Do Association and deputy commander of the 2nd Army in Tae Gu. In 1965 Ambassador Choi, retired two star general, was appointed by the Government of the Republic of Korea to lead a goodwill mission to West Germany, Italy, Turkey, United-Arab Republic, Malaysia, and Singapore. This trip is significant in that the Ambassador, for the first time in Korean history, declared Taekwon-Do as the national martial art of Korea.
This was the basis not only for establishing Taekwon-Do Associations in these countries but also the formation of the International Taekwon-Do Federation as it is known today. In 1966, the dream of the sickly young student of calligraphy, who rose to Ambassador and the Association President of the most respected martial art in the world came true. On the 22nd of March, the International Taekwon-Do Federation was formed with associations in Vietnam, Malaysia, Singapore, West Germany, the United States, Turkey, Italy, Arab Republic of Egypt and Korea.
How is Taekwon-Do Unique at Main Street Martial Arts?
If you follow politics and the history of TKD, you might find yourself wondering - what style of TKD should I be studying?  What system of instruction should I be following and who should I choose for my TKD instructor?  These are excellent questions which we will attempt to answer as follows below.
First, a few definitions of terms:
ITF: Established in 1966, the International Taekwon-Do Federation is known around the world as the ITF.  The ITF standards and curriculum were established by the modern father of TKD, General Choi Hong Hi.  There are 24 basic forms or patterns in the ITF style and curriculum, as were taught in the Korean military, and they are the most comprehensive set of exercises for any TKD school in the world today.  ITF-style TKD is called "Traditional Taekwon-Do", original Taekwon-Do, or the martial art of Taekwon-Do.
WTF: The World Taikwondo Federation is known around the world as the WTF.  The WTF is not a style of TKD, nor is it a curriculum for TKD.  People do not study WTF style TKD.  The WTF is simply the governing committee overseeing the rules and regulations for international WTF-sanctioned TKD competitions such as for the Olympics.
WTH: Established in 1972, the World Taekwondo Headquarters is known around the world as the Kukkiwon and is the home of the World Taekwondo Academy in Seoul, South Korea.  The Kukkiwon style of TKD is focused on the Sport aspects of Taekwondo.  Some people claiming to be WTF style, even though it's not a style say that in order to compete in the Olympics, you have to only study Kukkiwon, but this is not true.  Anyone who wants to compete in WTF tournaments or in the Olympics need only register in their home country with the WTF and follow the WTF rules no matter what style or school of TKD they train with.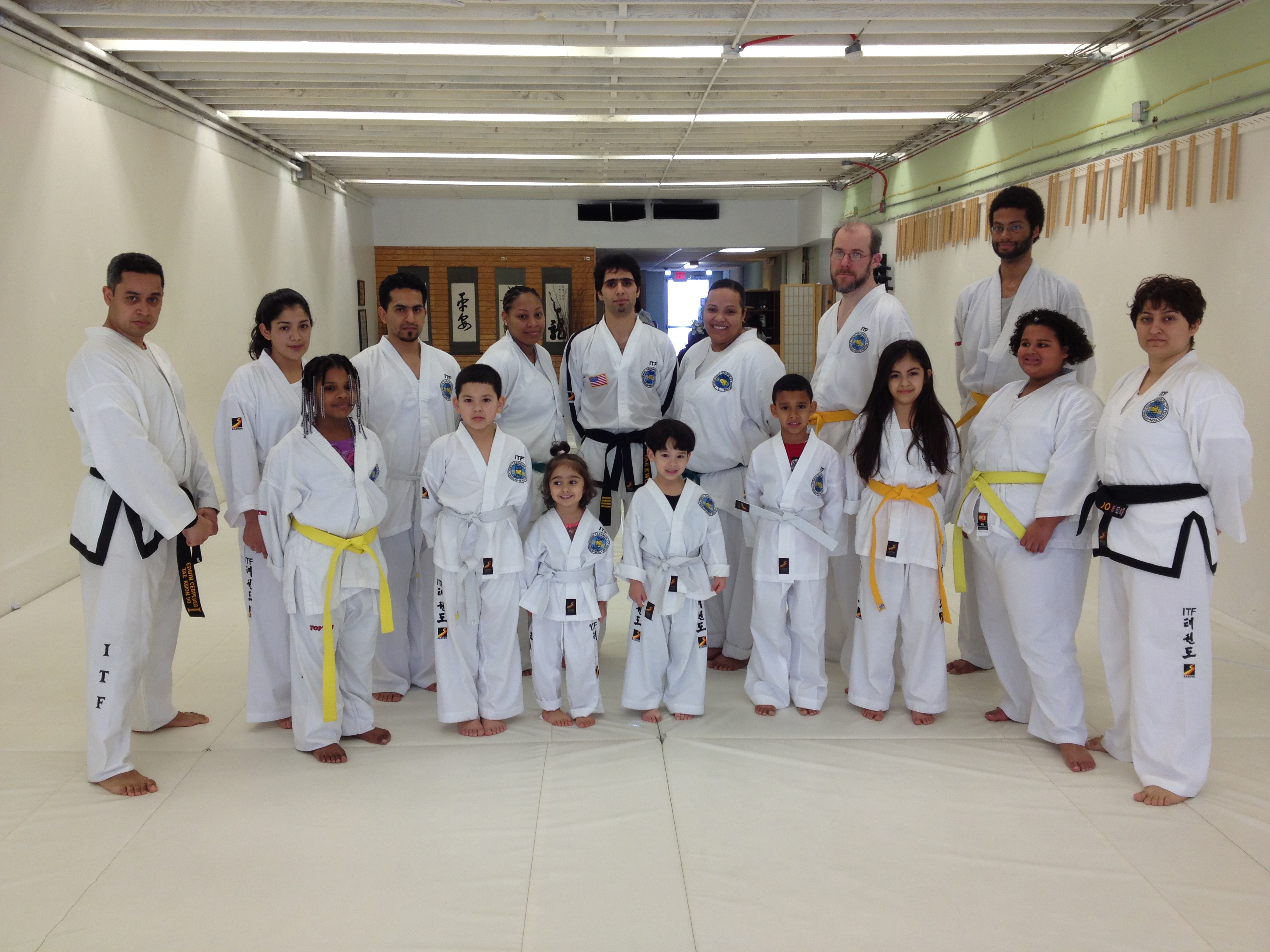 Olympic Taekwondo at Main Street Martial Arts is about taking the best of the original 24 forms and patterns of authentic traditional ITF Taekwon-Do as established by General Choi Hong Hi and teaching a firm foundation of traditional martial arts.  Our instructor, Sabumnim Abtin Timothy then also trains students for ITF and WTF competitions. Sabumnim knows the rules for both ITF and WTF and is a certified international referree and coach.  Sabumnim also participated in the training of the Iranian Olympic Team. Therefore, if you have the opportunity to study the original authentic traditional martial arts of Korea consolidated into the system of ITF TKD from Korea, then you should give the classes at MSMA a try.  Then, you can be trained in traditional martial arts as well as be prepared for any type of TKD tournament, whether it is sponsored by the ITF or WTF or any other organization that facilitates TKD tournaments.  If you plan to train for any type of TKD tournament, or try to make the US Olympic TKD Team, then you definitely want a much experience as possible in all forms of TKD and TKD tournaments.  Sabumnim Abtin Timothy is the best instructor in the New England Region with the greatest depth of experience to help you to accomplish these goals.
At a British United Taekwon-Do Federation event on November 12, 1999, in an interview by Maria Heron of The Times, Generai Choi was quoted as follows:
Q. Can you foresee a time in the future when genuine (ITF) Taekwon-Do will replace WTF TAEKWON-DO in the Olympics?
A. "It is my greatest pride that TAEKWON-DO has been included in modern Olympic Games, in my lifetime. It is unique that the founder of an Olympic discipline survives to see such global recognition of his work. It is unfortunate however, that due to the efforts of Korea (the Government of) to distance themselves politically from me, that the Olympics do not represent true TAEKWON-DO, but that of an inferior and removed style." - General Choi Hong Hi
We would welcome further discussion with you on your choice of TKD instruction and your goals for TKD.  If you are simply looking for self-defense, fitness, confidence-building, and joining a community of martial artists, then we are match for you.  Or, if you are aspiring to become a TKD athlete and compete in the highest levels such as the Olympic Games, we will lay down a foundation for you routed in the strongest traditions of the original authentic Korean martial art of ITF TKD and also teach you the WTF rules of Kukkiwon TKD as well so that you are able to register and compete in any tournaments that you would like.  We would enjoy the opportunity to explain to you how to do just that because at MSMA we recognize the importance of the integrity and traditions of authentic martial arts as much as we realize that the Olympic games are inspirational to almost all people of the world.  We understand that the true spirit of the Olympic Games is to bring the world's best athletes together as a part of an overall movement toward world peace.  We appreciate our traditional martial arts as much as we savor the spirit of competition among the top athletes from our family of nations, brothers and sisters, the world over.
More information on our Taekwon-do program can be found at our website:
http://www.hwarangusa.com/
Come for a free trial program class in Olympic TKD at Main Street Martial Arts, meet and workout with the teacher and see if our program is right for you, your child, or your whole family! Talk about your goals and aspirations with the teacher and see if he can meet your needs and objectives.  We also have women's classes and female TKD instructors and senior students. We welcome beginners of all ages, 6 and up, to try the incredible and outstanding traditional martial arts of Korea in the ITF TKD style.  We're looking forward to meeting you and training with you!